New Studio in 2013! New classes on Tuesdays!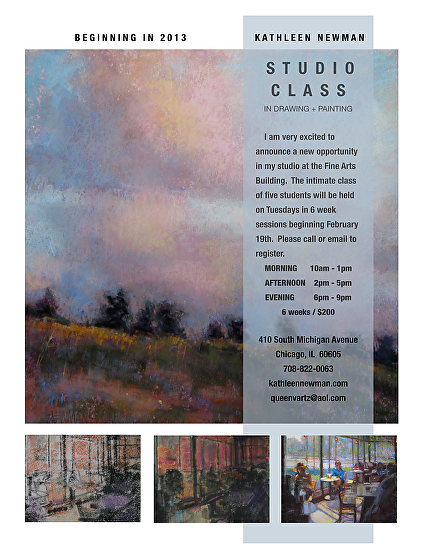 New Studio! New classes!
Semi-private oil and pastel painting classes taught every Tuesday:
Only 5 students each class: Morning 10am - 1pm Afternoon 2pm - 5pm Evening 5:30pm - 8:30pm
Six week sessions beginning Tuesday, April 16th! Email: QueenvArtz@aol.com to register
Pastel classes every Wednesday morning
and Watercolor on Thursday mornings
at the Old Town Triangle Art Association, Chicago
New session beginning April 3rd and 4th, 2013!
Visit www.oldtowntriangle.com to register
Please come and visit my painting studio
at the historic Fine Arts Building

410 South Michigan Avenue, Chicago, IL